Locate a Shreveport Emergency Dentist Immediately
Welcome to Team Emergency Dental, your trusted solution for locating an emergency dentist in Shreveport, LA. We know that dental emergencies and accidents happen unexpectedly. And when they do, they leave you in severe pain and endanger your dental health. That's why we are always open round-the-clock, including Saturdays, Sundays, and holidays. We always strive to help you get emergency dental care whenever and wherever you need it in Shreveport, LA. Our toll-free phone line is 888-941-8655.
Getting Emergency Dental Services in Shreveport, LA
A walk-in dental professional is your best option when you have emergency dental needs and cannot see your regular dentist. You can receive treatment without an appointment, whether you are a new or an existing patient. These practitioners are usually in the office within normal office hours, with some staying open for extended hours. Call our referral service to get a list of walk-in dentist's offices near your Shreveport home.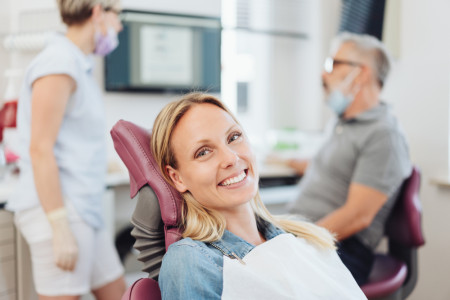 These professionals offer emergency dental services during or after regular office hours. They are generally on call. You can find them in urgent dental care facilities and some emergency rooms. Locating Shreveport urgent care dental practitioners through our referral service is a walk in the park. This is because we already have contact and location information for these dental care practitioners. We can hook you up with an urgent care dentist within minutes. 
24-Hour Emergency Dentist
These dental professionals offer a high level of convenience because of their round-the-clock availability. They guarantee you immediate treatment regardless of the time a dental emergency occurs. You can find these dental professionals in 24-hour emergency dental practices. Some have private dental offices and are available on-call 24 hours a day, including weekends. 
Shreveport has very few 24-hour emergency dentists. Your neighborhood may lack one such dentist. Don't worry, though. Our referral service can help you get an emergency dental service, whether it's at midnight or 3:00 AM.
How Emergency Dentists Treat Common Dental Emergencies
Dental professionals can restore or rebuild decayed or broken teeth with fillings. They can reattach loose fillings using appropriate adhesive materials. They can also place new fillings if you are dealing with broken or lost fillings. 
Placing a filling is a simple and painless procedure that requires a single appointment. Your dentist will generally administer a local anesthetic to the affected tooth. He or she will then attach the filling. 
Root Canal Therapy and Crown
Your dentist may recommend a root canal procedure if you have a deep cavity, severely broken or cracked tooth, or infected pulp chamber. The dentist will remove the damaged or infected nerve tissue during the procedure.
 The dentist will use a sterile filling material to refill the inner layer of the tooth. He or she will then cover the tooth with a dental crown to strengthen it and restore its shape. This treatment option may require a series of appointments, depending on the severity of the damage.
Viral, bacterial, or fungal infections sometimes cause the formation of bumps or pimples. These swellings often cause extreme pain and discomfort. Dentists drain these swellings to offer the patient prompt relief from pain and discomfort. They then prescribe antibiotic medications to prevent further infections. 
Emergency Tooth Extraction
This dental procedure involves pulling a problematic tooth out of its socket. Dental practitioners perform this procedure when it is impossible to fix the problematic tooth with any other treatment option. The extraction method can be simple or surgical, depending on the nature of the problematic tooth. 
Dentists use a simple extraction method to remove erupted teeth. They use surgical methods to extract unerupted teeth. 
When to Rush Straight to an Emergency Room
 An emergency dentist can treat a cracked, fractured, or knocked-out tooth. You, however, need to rush to the nearest ER if you have suffered broken bones, lacerations, and severe soft injuries after a sports injury, car accident, or blow to the face. 
Applying a cold compress and taking over-the-counter pain medication can help you get pain and swelling under control before the ER physician can treat you. The ER physician will repair broken bones, stitch up lacerations or wounds, or carry out other necessary treatment procedures. 
Contact us at 888-941-8655 whenever you need to identify a Shreveport emergency dentistry practice near you. One of our live referral specialists will help you do that within five minutes. 
400 Travis St, #531 Shreveport, LA 71101
71033, 71047, 71101, 71103, 71104, 71105, 71106, 71107, 71108, 71109, 71112, 71115, 71118, 71119, 71129