Reliable Emergency Dentist in Seattle, WA
Are you in need of emergency dental care? Severe toothaches, bleeding gums, lost crowns, and problematic dentures can't wait. You can count on our experienced Seattle emergency dental service providers in your hour of need.
You will not need to travel hundreds of miles and out of your comfort zone to receive quality care. We help visitors find plenty of local 24-hour dentist options within their zip code.
Access the best services with convenient payment methods. The clinics support various dental insurance plans.
So —don't let that dental problem wait. Delays will only make the situation more severe and challenging to treat. Get started with a simple phone call at 844-700-1220—with no obligations.
Emergency Dental Care in Seattle, WA- What to Expect
It is stressful to deal with excruciating tooth pain or having a tooth knocked out. Choosing the right dental clinic may be challenging if you don't know what to expect.
Our dental treatment professionals provide a consistent level of care, and customers can expect the following benefits by engaging with their services:
All around-the-clock treatment: Don't have time to take off work so that you can see a dentist? No problem. Book an appointment with a qualified dentist after hours. You can even book your appointment on the weekend.
All common emergencies with one phone call: Dealing with a unique case that requires you to see a specialist? We offer help with all dental emergencies. Whether you need an emergency tooth extraction for a broken tooth or emergency denture repair, you will get the best level of urgent dental care.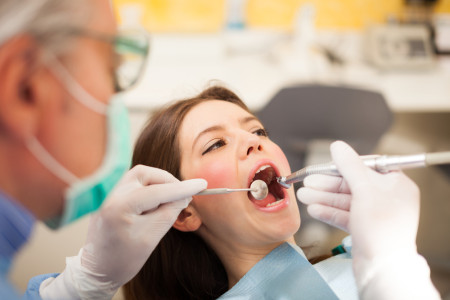 Insurance accepted: 
Offset the cost of dental treatment by using your medical cover where applicable.
Excellent amenities:
 Receive dental treatment at leading care facilities with excellent support staff and modern tools. Care centers may feature relaxation areas, free parking, wheelchair access, and complimentary beverages.
Latest treatment options: 
Our professional doctors in Emergency Dentist Seattle, WA – 24 Hours Dental Care
Call 844-700-1220
for a same-day appointment with Seattle's family-friendly dental care office. Open 24 hours, even on weekends.Don't hesitate to book your emergency appointment regardless of where you are in the city, from downtown Seattle to the greater Seattle area.
Common Dental Emergencies Services
A common question clients typically ask is what qualifies as a dental emergency. It's any serious issue affecting your jaw, gums, or teeth. Here is a description of the most common dental emergencies and what dentists can generally do to resolve them:
Severe toothache: The dentist will determine the cause of the toothache before taking the most appropriate action. Sometimes the tooth can't be saved and may require an emergency extraction. They may recommend root canal therapy to remove the root pulp and nerves at other times. This eases the pain, allowing the tooth to be saved.
Knocked-out tooth or chipped tooth: Dentists can save a knocked-out tooth by properly placing it back into the socket and splinting it. The procedure entails using a thin fiber to attach it to neighboring teeth. This holds it securely to promote better healing. Before seeing a dentist, you can save a tooth by keeping it in a container with saliva or holding it inside the mouth.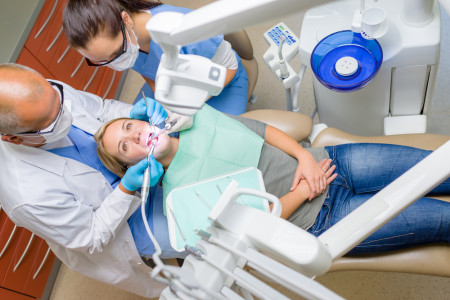 Bleeding gums: Dentists will first check for signs of gum disease. They may look for excessive buildup of plaque and recommend a deep cleaning. Sometimes the issue is not so obvious. It may be a result of a jaw infection.
Broken or dislocated jaw: Excessive swelling or pain emanating from the jaw is an excellent reason to see an oral surgeon. They may order an x-ray to examine your jawline. Simple, clean breaks or minor fractures may be allowed to heal with little intervention. A severe fracture may require the jaws to be wired. During the procedure, the patient will be under general anesthesia. 
Don't Wait; see Your 24-Hour Emergency Dentist Today.
We recognize that dental emergencies can happen anytime, day or night. Trust that our emergency dental services will stop your tooth from bleeding, reduce pain, or even save a knocked-out tooth.
Now getting started with after-hours treatment is relatively easy. Call the emergency support number, and confirm a few details about yourself and the nature of the emergency. We're committed to your overall oral health. We use the latest approaches that revolve around pain-free and comfortable experiences.
Don't hesitate to book your emergency appointment regardless of where you are in the city, from downtown Seattle to the greater Seattle area.
920 5th Ave , Seattle, WA 98104