24/7 Emergency Dental Care in Richmond, VA - Expert Team
Dental emergencies can happen at the most unlikely hours, such as in the middle of the night, after office hours, when you are on a vacation, or eating at your favorite restaurant. These unforeseen circumstances can result in stress, confusion, and unbearable, throbbing dental pain.
When this happens, reaching out to your nearest emergency room as soon as possible is your best bet at relieving pain. That's where we come in, with Team Emergency Dental, you no longer have to wait for next-day appointments or go around searching for a dental office.
With just one phone call, we will help address your dental needs, fix the same-day appointment, and direct you to the nearest emergency dentist in Richmond and surrounding areas. Dial 804-455-9991 for swift dental services and immediate attention from our experienced emergency dentists.
How to avail of After Hours Dentist services in Richmond, VA?
When a dental emergency strikes in the middle of the night, and you have no option left but to seek urgent emergency dental care, having a 24-hour emergency dentist near your home area in Richmond can be beneficial.
To avail of after-hour services, connect with our emergency toll-free phone number at 804-455-9991. Our trusted customer care call specialists on standby will direct you to the nearest emergency dentist who is available in your time of need.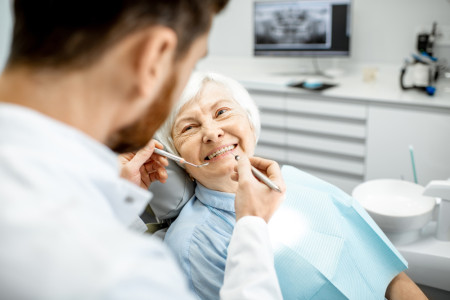 Emergency Dental Services in Richmond, VA
Some of the dental assistance we render through our referral services are as follows:
A team of professional emergency dentists, friendly support staff, and dedicated call specialists.
24/7 emergency dental care for all dental emergencies.
Effective pain relief management and root canal therapy.
Same-day dental appointments and walk-in dentist options.
Diverse treatment options and advanced procedures.
Dentistry branches: Sedation, pediatric, restorative, emergency, and general dentistry.
Routine dental and oral health checkups.
Modes of payment include dental insurance, credit cards, cash, and personal checks.
General Dentistry Services in Richmond, VA
General dentistry is a branch in the dental field that takes care of your overall dental and oral health. It involves evaluating the dental issues, formulating a treatment plan to taking care of your teeth's appearance by cleaning and dental exam. A dentist in this field is your first responder when you make a trip to the dental clinic.
Some of the general dentistry services are as follows:
Teeth cleaning
Complete exam
Cavity fillings
Root canal treatments
Digital x-rays
Tooth extraction and wisdom tooth removal
Dental implants – restoration and placement
Dental bridges and dental crown
Fixing tooth aligners and braces
Emergency Dentistry Services in Richmond, VA
Are you suffering from severe tooth pain or perhaps a broken tooth? Then you may need immediate dental care treatment from a professional. In this case, you can directly walk into a dental clinic for treatment without an appointment. This unplanned visit to the emergency room is what constitutes emergency dentistry services.
Emergency dentists specialized in this field undertake dental emergencies through prompt treatment and diagnoses. Some of the dental emergency conditions that fall under emergency dentistry are as follows:
Dental abscess
Knocked-out tooth
Broken teeth
Cracked and chipped tooth
Permanent tooth loss
Lost crown
Bleeding gums
Gum infection
Jaw pain
Tooth decay
What Signs to look out for when it comes to Common Dental Emergencies?
Certain dental signs or symptoms can help foretell if you have any underlying serious dental issues. For which you can schedule same-day appointments and get treated right away. Some of the dental signs to look out for in a dental emergency are as follows:
Tooth sensitivity
Unbearable tooth pain
Swollen and red gums
Shooting pain surrounding teeth
Tight and popping jaw
Loose permanent tooth
Sudden tooth loss
Discomfort while chewing and biting
What Precautions can be followed to Avoid a Dental Emergency at home?
Just as you take care of your body, dental health also needs certain maintenance to prevent a dental emergency and to keep up with overall good dental hygiene. Follow these simple tips to avoid any dental issue from becoming a serious dental condition. They are:
Brush teeth regularly: Brushing at least twice a day, once when you wake up and then before going back to bed can promote good oral health. It can help remove any unwanted food particles that are stuck and keep your teeth gleaming white.
Eat healthily: Food habits play an important role in keeping our teeth strong and healthy. Avoid extensive eating of sugar and starch-based fast foods and switch to healthy fruits and vegetables rich in calcium.
Wear a mouth guard: When playing extreme sports such as rugby, football, or other activities, your teeth can be subjected to damage upon forceful impact while getting hit or falling. Protect your teeth by wearing a mouth guard.
Routine dental checkup: To maintain your overall dental health, make a trip to the dental clinic at least twice a year. Get thorough dental examination, cleaning, and consultation from expert dentists.
Book an Appointment Today with Team Emergency Dental
Schedule an appointment with just one phone call through our toll-free emergency line at 804-455-9991. We render immediate dental services and assistance around the clock, including Saturdays, Sundays, and even on holidays.
6802 Paragon Pl, #450 Richmond, VA 23230
23113, 23173, 23219, 23220, 23221, 23222, 23223, 23224, 23225, 23226, 23227, 23230, 23231, 23234, 23235, 23298