Find an Emergency Dentist in Montgomery, AL, within Minutes
Dental emergencies can be extremely painful, distressing, and inconvenient. They can come in the form of severe tooth pain, knocked-out permanent tooth, or root canal infection. Contact an urgent care dentist whenever a dental emergency occurs in Montgomery, AL.
You might endure long hours of extreme pain if you don't have the phone number of any emergency dentists. Your attempts to search for a walk-in dentist online in Montgomery or seek referrals may also fail. Why? Many dental providers in Montgomery operate within normal business hours.
Team Emergency Dental ensures you don't have to go through this painful ordeal. We strive to remove stress and worry from emergency dental situations. We can match you with a Montgomery emergency dentist in your time of need. Call our office helpline 844-700-1220 whenever you or a family member needs emergency dental care services.
Who Exactly is an Emergency Dentist?
An emergency dentist is a dental practitioner with training and skills to treat dental emergencies. An emergency dentist holds a degree in dentistry. This dentist also has a license to offer emergency dental services. He or she is a member of professional associations like the American Dental Association. He or she is also a member of the local dental society.
Most emergency dentists practice in their own dental offices. They offer general dentistry and emergency dental services. These dentists are usually accessible on call.
A hospital emergency room may have an on-call emergency dentist. This dentist specializes in treating patients with serious dental injuries.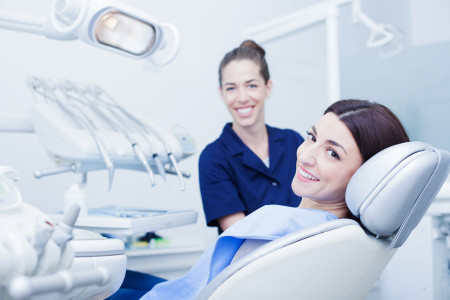 How Can Montgomery Emergency Dentists Help Patients Experiencing Severe Pain?
The dentist will start by completing an emergency exam before offering any treatment. This exam involves visually examining the affected tooth and capturing several X-ray images.
The dentist will look at the x-ray images to identify the source of pain. The cause of pain could be an infection, broken tooth, or exposed nerves. The source of pain could also be an impacted wisdom tooth below the gum.
The dental care provider will identify the most effective treatment plan for the source of your pain. Your treatment plan may start with in-office pain relief. This may involve injecting pain relievers into the affected area for instant relief. The care provider may prescribe some antibiotics and pain relievers for further treatment.
Treatment or Temporary Relief
An emergency dentist will get you out of pain right away. But treatment for the underlying cause of your pain may require a series of appointments to be complete. The dental professional will offer temporary relief. This ensures you are as comfortable as possible during the treatment journey.
Example: Let us assume you need a crown for your severely cracked or chipped tooth. The dental care professional will cover the affected tooth with a temporary crown. He or she will send your measurements to a dental lab to have a permanent crown made. Once the permanent crown is ready, you can visit to have it placed.
How Do Emergency Dentists Make Emergency Dental Visits Comfortable?
Friendly Office Staff: Receptions of emergency dental clinics often have friendly staff members. The courteous staff members handle patients with respect. They help them complete the required paperwork. They also answer any questions and address concerns from patients.
Comfortable Waiting Room: Most emergency dental offices in Montgomery, AL, have comfortable waiting rooms. You might find comfy couches, a water dispenser, and a coffee station. You might find a variety of reading materials, as well. The objective here is to ensure you feel relaxed. A comfortable office environment is instrumental in keeping patients with dental anxiety calm.
Sedation Dentistry: Sedation dentistry creates a relaxing and stress-free experience during examination and treatment. The sedation dentistry option used by your dental care provider will depend on your medical history. It will also depend on your age and the treatment procedure required.
A simple procedure like placing a filling will require a local anesthetic. This anesthetic agent targets only the affected area. A more complex procedure like root canal surgery may require conscious or unconscious sedation. You will be awake during conscious sedation and asleep during unconscious sedation.
Your dentist may sedate you if you have a serious dental phobia. Young kids with dental emergencies may be put to sleep during treatment to prevent them from moving. Sedation also lowers the risk of young children suffering from dental phobia in the future.
How to Prepare for Emergency Tooth Extraction
Tooth removal is usually the last option when it comes to dental treatment. You might need an emergency extraction due to a variety of reasons. They include severe dental trauma, extremely painful impacted wisdom teeth, and severely decayed teeth. Here are tips to help you prepare for an emergency tooth removal
Ask as Many Questions as Possible
Feel free to ask questions and seek clarifications from your dentist before the procedure. Gathering as much information as possible will help you know what to expect during the procedure.
Follow Your Dentist's Instructions Strictly
Comply with the instructions provided by your dentist. Do not eat anything a few hours before the surgery to avoid nausea while undergoing the procedure. This is especially true if you will complete the procedure under general anesthesia.
Provide Your Medical and Dental History
Discuss your medical and dental history with your dental care provider. Ensure you disclose all the information without concealing anything. Providing your medical and dental history to your dentist avoids unnecessary complications.
Familiarize Yourself with Post-Surgery Care
Understanding post-surgery care instructions in advance will help you know what to do (and what not to do) to speed up the healing process. Of course, your dental care provider will discuss these instructions. They include:
Taking prescribed medications as instructed
Eating soft foods for the first few days.
Following safety measures, including avoiding smoking, rinsing your mouth, or sucking drinks using straws
Resting for two to three days
Use our referral service any time you need to find an emergency dentist in Montgomery. Call our office today at 844-700-1220 for a quick and professional referral. We are available round-the-clock, including on weekends and holidays.
2511 Fairlane Dr, #211 Montgomery, AL 36116
36043, 36064, 36104, 36105, 36106, 36107, 36108, 36109, 36110, 36111, 36112, 36113, 36114, 36115, 36116, 36117, 36130