Quickly Identify a 24-Hour Emergency Dentist in Grand Rapids, MI
Time is of the essence when you are dealing with dental emergencies. The sooner you get emergency dental care, the higher your chance of protecting your natural tooth. Immediate dental treatment also protects your oral and dental health. Where do I find a Grand Rapids emergency dentist immediately? You might ask this question when a dental emergency strikes in the wee hours. Luckily, Team Emergency Dental has got you covered. 
We have a great emergency dentist for you anytime you require emergency dentistry services. Call our phone number 844-700-1220 immediately after a dental emergency occurs. One of our live operators will answer your call and speak with you for one to two minutes. The operator will then direct you to one of the Grand Rapids emergency dentists near your location. 
What is a Dental Emergency?
A dental emergency is an abrupt, usually unanticipated injury or infection to your teeth and soft tissues that need emergency care. It might arise from a blow to the mouth or face. It can also stem from untreated tooth decay. It can strike anytime, anywhere. It's usually characterized by pain, swelling, discomfort, and potential tooth loss.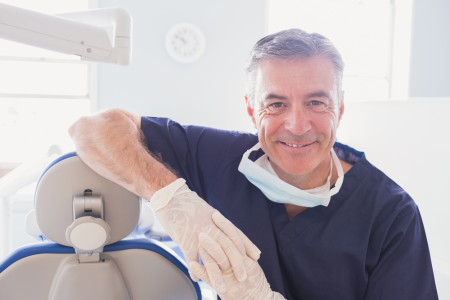 Preparing for a Dental Emergency
You can't predict with precision when you will experience a dental emergency. That doesn't mean you are helpless. You can take certain steps to ensure you are well-prepared whenever a dental crisis happens. These steps include: 
Talk to Your Regular Dentist
Find out how you can contact your regular dentist when you encounter a dental crisis. Knowing who to contact if a dental concern arises past normal business hours can reduce your worry significantly. Your regular dentist may give you a helpline you can call during an emergency. Your dentist may also give you the phone number of a dental professional who offers emergency services if he or she isn't available on call. 
Find an Online Emergency Dental Referral Service
A reliable online referral service like Team Emergency Dental can be a great partner during dental emergencies. This service can assist in locating an emergency dentist in Grand Rapids, MI, immediately. The service has a 24/7 phone number 844-700-1220 that you can call during the day and at night.
 It also has knowledgeable and caring referral specialists that can guide you in choosing the right Grand Rapids emergency dentist for your needs. These referral specialists can also make an emergency appointment for you in your time of need. 
You will worry less regarding meeting the cost of emergency dental care if you have dental insurance. Most emergency dentists in Grand Rapids, MI, take most insurance plans. It's, however, advisable to call in advance to find out if the dentist is in your insurance provider's network. 
Depending on your dental insurance policy, you might need to pay a certain percentage of your emergency treatment cost. Sparing some money to cover urgent dental care costs can prove helpful. Urgent care won't leave you straining financially if you have an emergency fund. 
Assemble a Dental Emergency Kit
Don't rely on a basic first aid kit or premade dental kit. Those kits won't have all the items you require to deal with serious dental concerns. Instead, assemble your dental emergency kit from scratch. Your kit should include the following items: 
Toothpaste 
Toothbrush
Mouthwash 
Latex gloves 
Dental floss 
Over-the-counter pain medication 
Salt 
Small container 
Dental wax 
Cold compress 
Gauze pads 
Temporary filling material 
Know How to Handle Dental Emergencies
Knowing the emergency actions to take is crucial in preparing for an emergency situation. Acting fast and appropriately can minimize the impact on your oral health. Here is how to handle the following common dental emergencies in Grand Rapids, MI: 
Persistent, Excruciating Tooth Pain
Rinsing with warm water can help clean your mouth and reduce pain. Flossing can also help remove stuck foreign materials. Other pain relief options for dental pain include taking OTC pain medication and applying a cold compress or ice pack. These are just temporary measures to relieve the discomfort. Still, you must see a walk in dentist to get the underlying problem treated. 
Search for the avulsed tooth and handle it by the crown while picking it up. Ensure you don't touch or handle it by the root. Carefully wash off any dirt or debris with warm water. Get a small container from your kit, fill it with cold milk or salt water, and put the tooth inside. Carry the small container with you to the nearest emergency dentist's office. Call us for assistance in identifying an open emergency dental office within minutes. 
Swish your mouth gently with warm salt water immediately after suffering a chipped or broken tooth. Doing that will clean out any tooth fragments and blood in the mouth so you can see the injury severity. Cover sharp parts with sugar-free gum or dental wax until you can get the required treatment from a dentist. Your dentist may do an emergency tooth extraction if the tooth is damaged beyond repair.
Press a piece of gauze on the site of injury to stop bleeding. Head straight to a nearby emergency dental clinic to get the wound or laceration sewn up. Rush to a local hospital emergency room if the laceration is large and you are bleeding profusely. 
161 Ottawa Ave NW, #414 Grand Rapids, MI 49503
49503, 49504, 49505, 49506, 49507, 49508, 49509, 49512, 49525, 49534, 49546, 49548