24-Hour Emergency Dentist in Garland, TX - Urgent Dental Care
Do you have excruciating pain in your tooth that's not reducing? Then you need to visit a dental office immediately. Addressing emergency dental issues promptly can prevent further damage to your teeth and overall oral health.
That's where we come in; Team Emergency Dental takes care of all your dental problems with just one phone call. With our dedicated customer care call specialists and a wide range of referral services all over the United States, including Garland, we ensure that you get the finest treatment options near you.
Connect with us through our emergency toll-free phone number at 888-941-8655. We handle dental emergencies by providing appropriate advice, answering your queries, and directing you to the concerned experienced emergency dentist in your hour of need.
How to avail Walk-in Dentist option in Garland, TX?
Most common dental emergencies strike at odd hours. It can be in the middle of the night, after normal office hours, during vacation, or even on Saturdays and Sundays. When you can't find a suitable dental office near you, it can lead to further damage to your teeth, not to mention extreme pain.
That's why you must have direct access to emergency dental care without any wait time. With our dental services in Garland, TX, we assure you that with just one phone call, we will assess the extent of your dental emergency and guide you to a dental office that offers a 24/7 walk-in dentist option.
Prevent a dental emergency with swift consultation, diagnosis, and precise treatment plans with our expert emergency dentists. Whether it's to treat a knocked-out tooth, root canal therapy, or gum infection, our highly qualified dental professionals are available around the clock.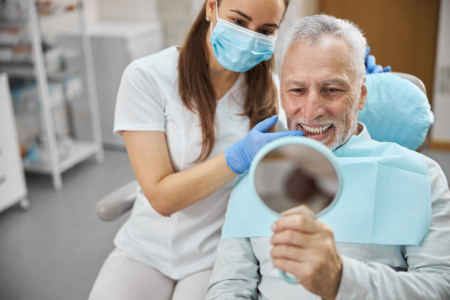 What is the cost of Dental Emergencies in Garland, TX?
The cost of emergency treatment can depend on the kind and severity of your dental injury. Dental issues such as broken or cracked teeth, gum disease, severe toothache, or dental abscess need different treatment plans.
This can involve root canal therapy, emergency dental exam, tooth replacement options, dental implant, and other dental procedures. When you make a trip to the dentist's office, after consultation and thorough diagnosis, the final cost of your dental work will be furnished.
You can either make use of various dental insurance plans or if you don't have one, we will help guide you to a dental facility that offers other payment options. All you have to do is call our emergency dental services at 888-941-8655.
Following are some dental emergencies you can look out for on your visit to a dental care facility:
Cracked, chipped, or broken tooth
If you have cracked, chipped, or broken teeth due to unforeseen circumstances such as an accident, playing sports, or falling, you may feel tooth sensitivity, difficulty while chewing, and tooth pain. When this happens, you need emergency dental care right away.
Our experienced emergency dentists are available around the clock to treat all dental problems with precision and care. Depending on the extent of the problem, treatments can be a dental crown, fillings, dental caps, dental cement, or dental wax can be suggested to cover the jagged edges.
If your natural tooth is completely knocked out of its socket due to a hard impact or blunt force, visit an emergency dentist within 30 minutes. You mustn't delay in getting treated for this dental emergency, as the sooner you reach the dental clinic, the greater the chances of saving the tooth.
If left untreated, it can damage blood vessels, nerves, and supporting gum tissue and leave the adjacent tooth vulnerable. Connect with Team Emergency Dental in Garland immediately for urgent emergency dental care.
Did severe dental pain wake you in the middle of the night? If yes, then you need emergency dental care. Extreme pain can arise for several reasons, be it a chipped tooth, gum infection, lost tooth, dental abscess, chipped teeth, or a cracked tooth. Treating dental emergencies swiftly can help eliminate any underlying problems as well.
With our dental referral services in Garland and surrounding areas, treat dental emergencies by making a same-day appointment. With the expert dental team on standby, we diagnose and offer treatment options that are best suited to rectify the dental problem.
Why do you need Emergency Tooth Extraction?
When permanent natural teeth are damaged due to a sports injury, accident, or even because of severe gum infection, you may require a tooth extraction treatment. This process helps in the extraction of the affected tooth, which may otherwise cause other complications or damage to the adjacent tooth and delicate tissues if left untreated.
Following are some dental problems that need emergency tooth extractions performed by an expert emergency dentist; they are:
Dental injury
Chipped or broken tooth
Knocked out tooth
Dental cavities
Gum infection or periodontitis
Cracked or fractured teeth
Permanently damaged tooth
Infected tooth
Schedule an Emergency Appointment with Team Emergency Dental Today!
Book same-day appointments through our emergency hotline services at 888-941-8655. We are available throughout the week and on weekends to cater to your dental issues. With just one phone call, avail of our exciting offers and exceptional emergency dentistry services from our experienced dentist in Garland and surrounding areas.
777 Walter Reed Blvd, #350 Garland, TX 75042
75040, 75041, 75042, 75043, 75044, 75048, 75082, 75089, 75098, 75150, 75218, 75228, 75238