Emergency Dentist in Columbus, GA - Round-the-Clock Dental Care
Dental emergencies occur at the most inconvenient moments. You may be practicing or playing your favorite physical sport, and suddenly your tooth gets knocked out. Visit your dental office immediately after experiencing any dental problem in urgency. 
If you are struggling to find a Columbus emergency dentist near you, call us at our toll-free number (706) 480-6262. We will promptly schedule a same-day appointment for you, even after office hours. Feel free to contact us at any given moment. We are always open 24 hours a day, weeklong. We understand that dental emergencies can strike at odd hours when most dental clinics are closed.  
Patient-Centered Emergency Dental Care in Columbus, GA
Our dental office in Columbus, Georgia, has a professional team of dentists who can visit patients 24/7. When you call our offices, our courteous team will take your basic details while adhering to the best ethical practices. They will then set an appointment at an emergency dental office near you. We promise to guide you every step of the way.
Our partners, emergency dentists in Columbus, are pros per excellence. They have cutting-edge dental technology, which enhances their capacity to provide emergency dental services. Call us immediately if you require any invasive dental procedure, such as a root canal or emergency tooth extraction. Our partner dental professionals will perform the procedure on you without inflicting any pain as quickly as possible. The process will be virtually painless and fast.
Our partner dentists are insurance friendly – they accept most dental insurance plans. They also guarantee convenience by providing patients with numerous modes of payment. They accept cash, credit cards, dental discount plans, and CareCredit.
Types of Dental Emergencies in Columbus
Tooth pain is one of the most common dental problems. Seek emergency dental care as soon as possible if you are experiencing severe dental pain. Severe pain in your tooth indicates the presence of a serious problem. It may, for instance, indicate the presence of an abscess or crack. It may also be a sign of a cavity or bruxism condition.
Apply a cold compress to the outer cheek near the affected tooth when experiencing a toothache. Also, rinse your mouth with warm water. These measures only alleviate the discomfort on a short-term basis. They give you a few minutes to search for the right professional until you need emergency dental care.
Your dentist may recommend a root canal if your toothache is due to the presence of a deeply infected cavity. The root canal procedure entails the removal of all inner material of your tooth and then re-filling the void space with dental fillings. Root canals are painless procedures.
Seek emergency treatment immediately if your tooth has been knocked out. The average lifespan of a tooth is 60 minutes. Any delay in seeking treatment from a competent emergency dentist can lead to tooth loss.
Accidents like car crashes and falls are the leading causes of knocked-out teeth emergencies. If you are active in highly physical sports like basketball, always wear a mouthguard when training and playing.
One way to alleviate the discomfort after getting your tooth knocked out is to apply a cold compress to the affected area. You can also rinse your mouth with warm water. These measures will allow you time to visit a dentist near you. 
If you can't locate an emergency dental practice near your home area, do not fret. Just give us a call at 706-480-6262. Our customer care executive will walk you through the process of scheduling a same-day emergency appointment with a conveniently located dental office.
Patients with broken or cracked teeth require emergency dental services. Broken or cracked teeth result in severe pain and also pronounced sensitivity. Call our helpline right away if you have a cracked or broken tooth.
Visit an emergency room (ER) first if you sustain dental trauma and other body injuries following a car crash or sports injury. The ER doctor will first examine your body and ascertain that no other injuries are life-threatening. The doctor will then refer you to an emergency dentistry clinic.
Teeth breakages cause diminished self-esteem, especially if the front ones are affected. Cracked, chipped, or broken teeth ruin your otherwise beautiful smile. Patients with severely chipped or cracked front teeth prefer staying indoors until they fix their issues. 
Dental patients with minor cracks may not have the urgency to seek dental care. If left unrepaired, the cracks serve as a breeding ground for bacteria. This multiplication of bacteria may lead to infection of the pulp chamber. Getting even minor cracks or chips repaired immediately is a wise decision.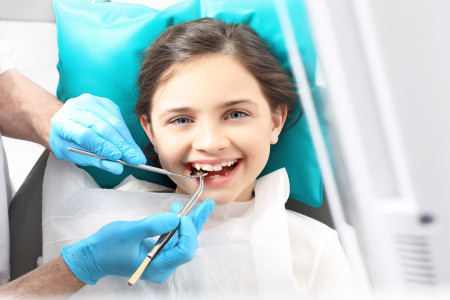 Visit your local walk-in dentist right away if your gums are swollen. Swollen and painful gums indicate the presence of gum disease. Failure to seek emergency care may lead to gum infection, posing serious oral health risks. 
Nothing is more uncomfortable than having infected gums. Always maintain proper oral hygiene to protect your gum tissue from infection. Regularly brush and visit your local dentist. Floss your teeth every 24 hours to remove any stuck food particles between your teeth.
Avoid chewing hard foods like raw carrots if you have braces, filling, or dental crowns. Chomping down hard foods can loosen or even remove your fillings. Regularly inspect your dental works to ensure they are intact.
6003 Veterans Pkwy Suite 115 Columbus, GA 31909
31901, 31903, 31904, 31906, 31907, 31909