Emergency Dentist Chicago - Best Care
Are you in any dental emergency? Perhaps, you have pain in a tooth that may need an immediate root canal. Or you're experiencing problems with dental prosthetics devices or implants. Our service ensures that you can get dental emergency care from emergency dentists in and around Chicago. Get immediate assistance with broken teeth, dental pain, dental injury, knocked-out tooth, or urgent dental care. You'll need to call our support number at 888-771-4655.
Reliable help when you need it, emergency dentistry in Chicago
Enjoy the following benefits when you choose our qualified professionals for dental emergencies:
All emergency dental services with one call for the best convenience;
Local and friendly dental professionals;
Pain-free tooth extraction and root canal treatment;
Help with dentures, implants, and prosthetics;
Walk-ins accepted
What are dental emergencies?
A question we commonly get is what qualifies as a dental emergency? Well, here are some situations and what an emergency dentist can do or recommend:
Common reasons for tooth pain include cavities, decays, and broken or fractured teeth. Cavities tend to develop over time, and once the root pulp gets exposed, there is no turning back. Fortunately, the 24-hour dentist can save the tooth by performing an emergency root canal rather than a tooth extraction that will leave you needing a tooth implant or dental bridge.
Blunt trauma, biting on hard foods, cavities, or incremental fractures may eventually cause a broken tooth. If sections break off, the root pulp and nerves become exposed. You can book an emergency dental appointment to have the broken tooth saved.
Small fractures may be repaired using cement. If replacement is required, the dentist may recommend a tooth implant that tends to offer long lasting results. The only caveat is the treatment process may require up to three different appointments scheduled over a couple of months.
Sensitive gums may start bleeding if they are irritated by abrasive brushes—the prolonged weakness results from plague buildup that hosts bacteria colonies. If the plague is not removed, it hardens to become tartar. So, bleeding gums are generally not serious. However, if the bleeding is excessive, it may indicate a severe problem that requires the immediate intervention of a dentist. Patients may also experience bleeding after emergency tooth extraction. A damp gauze applied directly on the site can help halt the bleeding.
The problem may manifest in several ways. You may feel tenderness in the jaw. The pain may be so much that you can't open your mouth. A dentist can help determine the cause of the problem and offer various treatments. Possible causes for cavities include gum disease, misaligned teeth, tooth grinding, or sensitive teeth. Trauma to the jaw from hard hits or blows may also cause significant jaw pain.
How will an experienced emergency dentist relieve tooth pain?
It really depends on the root cause. If you have a shallow cavity, the doctor may perform a tooth filling. This is a pain-free experience, as the dentist applies numbing gel before injecting a local anesthetic near the tooth. It allows them to drill and remove the decayed part before filling it. If the tooth has a deeper cavity, the dental office may recommend root canal therapy. The dentist still utilizes numbing gel and local anesthetic to ensure a pain-free process.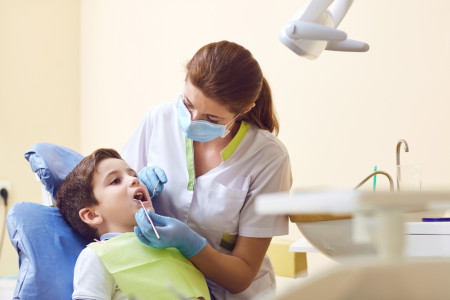 What is the fastest way to stop a toothache at home?
One of the worst pains you can experience is a nagging toothache that causes your face to swell up, and even talking becomes a problem. Now, you can try various home remedies for a toothache before coming in for a formal appointment with a dentist. Here are some top options to try:
Use over the counter medicines for pain relief and inflammation (Ibuprofen, naproxen, and aspirin);
Apply a cold compress, using an ice pack and pressing it against your face;
Try a saltwater rinse
Ground and apply cloves near the painful tooth;
Prepare some peppermint tea or suck on a peppermint tea bag
If the tooth pain stems from a more severe issue, the only remedy is to book an appointment with a dentist by
calling 888-771-4655
.
How much do emergency dentist services cost?
The costs depend on the type of service. An emergency root extraction meant to stop infections or ease pain can cost $75 to $300. With sleep dentistry (where dentists may use other medication to help patients relax), the costs may range from $200 to $300. A root filling using composite resin may range from $90 to $250 and may cost more depending on the material used. Treatment costs for a root canal with local anesthesia, examination, and X-ray may start at $400. Prices may vary based on the tooth's location, dental office rates, insurance, and crown costs.
For more information about your dentist's credibility, please visit the cds.org website.
401 N Michigan Ave, #315 Chicago, IL 60611