Receive 24 Hour Emergency Dental Services in Augusta, GA, Immediately
Dental emergencies are hard to predict, as they strike when least expected. A dental emergency subjects you to great pain, discomfort, and confusion when it strikes. A Knocked-out tooth, for instance, can leave you scared and thinking the worst. Always having an emergency dentist just, a call away is the best way to avoid stress and confusion during an emergency dental crisis. Visit an emergency dentist immediately when dealing with dental emergencies. Broken teeth, severe tooth pain, and a broken jaw are some common dental emergencies requiring urgent treatment.
Any delay in seeking emergency dental care can cause you to lose your natural teeth and suffer additional dental health complications. Don't fret if you are struggling to locate an emergency dental clinic near you in Augusta, GA. Contact us at our toll-free dental office number 706-480-6262. We assure you that you will receive professional assistance. Our courteous dental office team will help you schedule a same-day appointment with nearby emergency dentists.
Why You May Need Emergency Dental Care in Augusta, GA?
You may experience a sinking feeling after biting a food substance when you are enjoying your meals. You may then suddenly experience something very hard as you continue to chew. This hard piece may be a piece that has broken away from one of your intact teeth.
A broken tooth may result in sharp pain and increased sensitivity. Seek urgent dental care right away if your tooth chips or breaks. You can contact us for assistance in setting an appointment with an emergency dentist near you.
Ensure you carry the broken piece of the tooth when visiting an emergency dentist in Augusta, GA. Your dentist may decide to smooth it if it's a minor break, such as a chip. Your dentist may recommend a composite filling dental procedure if a large part of your tooth breaks. The material chosen resembles your original tooth.
Tooth pain is one of the main reasons why many patients in Augusta, GA, visit an emergency dentist. An underlying problem in your teeth or gums can cause you to experience dental pain. Seek urgent dental care immediately if a toothache persists for one or two days. You may potentially suffer severe tooth complications if you continue delaying a trip to an emergency dental facility.
Difficulty chewing, fever, and swollen gums are common symptoms patients with severe toothache exhibit. Visit one of the dental urgent care facilities near you as soon as possible if you are experiencing those symptoms.
Finding emergency dentists can sometimes be a tall order, especially during the after-hours. Call us immediately if you can't find any dental clinic near you. We will direct you to a walk-in dentist near you within minutes.
Temporary pain relief measures for severe dental pain include applying an ice pack for at least 10 minutes near the affected area. Over-the-counter- painkiller medications can also prove helpful. These temporary relief measures allow a small window of time for you to visit an urgent dental clinic nearby.
Falling down the stairs, mouth trauma during sporting activities, and car accidents mainly result in mouth and body injuries. Mouth injuries can result in one or more of your teeth getting knocked out. Get emergency dental treatment as soon as possible if your tooth is accidentally knocked out. 
Call us at 706-480-6262 if it becomes difficult to find an emergency dental specialist. We will aid you in scheduling an emergency dental appointment within 5-10 seconds. We are an authority in helping dental patients get emergency dental services in Augusta, GA.
The average lifespan of a tooth is 60 minutes. Every minute counts during a knocked-out tooth situation. Ensure you pick up your knocked-out tooth by the crown and preserve it in a small container with saline water. You can preserve the tooth in a glass of cold milk if you can't find saline water. Doing this prevents your tooth from drying out.
Apply a cold compress near the affected area to manage the associated pain. Rinse your mouth with warm water if you are experiencing bleeding. You can then bite a piece of moist gauze to stop the bleeding. 
Your dentist will re-implant your avulsed tooth if you arrive on time. The faster your tooth gets re-implanted, the higher the chance of it embedding in the gum. If you had re-implanted the tooth by yourself, the dentist might assess it again to determine it's in the right position. If so, the dental professional will use a splint to support it with other teeth.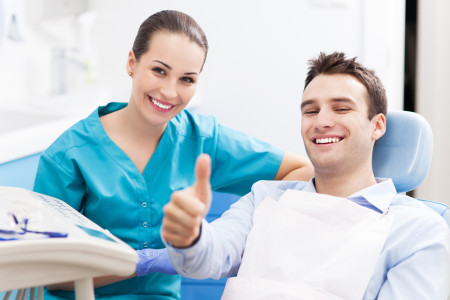 Excessively consuming sugary foods and drinks, bacterial infection, and poor oral hygiene are the main causes of tooth decay. Visit an emergency dentist near you as soon as possible if you suspect your dental emergency is decay-related. 
Failure to seek prompt treatment can result in extensive tooth infection and tooth loss. The infection may then spread in the body, resulting in serious health complications.
At the emergency dental clinic, your dentist may recommend a root canal dental procedure. A root canal involves the removal of all decayed interior tooth material. A permanent tooth can survive without a pulp. After the removal of all the pulp, your dentist may fill the void space with filling material. 
A root canal procedure is a painless dental procedure. With the advent of modern tools and techniques, you will feel virtually no pain during the whole process.
Your dentist may also recommend an emergency tooth extraction for a severely decayed tooth. He or she will have exhausted all options for treating the issue before settling on an emergency extraction.
630 Ellis St, #210 Augusta, GA 30901